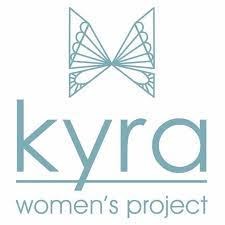 Kyra Women's Project, York
Kyra Women's Project is supporting more than 90 vulnerable women in the local community, offering emergency counselling to help those struggling during the coronavirus outbreak.
Kyra Women's Project was established in 2013 to provide much-needed support services for women in York and the surrounding area. Services range from emergency counselling to training courses, and aim to help women build their self-esteem, overcome isolation, and re-join community life.
Since the start of the coronavirus crisis, the Project has seen a rise in mental health problems and more complex needs, particularly experienced by women living alone. The problem has been exacerbated by the cancellation of Kyra's regular groups and drop-in services that the community had come to depend on.
From an operational perspective, the Project faces an immediate loss of income through the cancellation of fundraising events, leaving its future uncertain.
However, funding awarded by the National Emergencies Trust has enabled the Project to offer an immediate emergency counselling service (for which there is usually a waiting list), to provide vital mental health support to vulnerable women.
Kyra is also continuing to run some of its regular groups online - including meditation and mindfulness to keep its community of members connected. Overall, the Project is now providing virtual support to over 90 women via telephone, Skype or email. It is also linking up with other organisations that can offer specialist financial and emotional support to ensure the women it works with receive the right help, including IDAS,Peasholme, MIND, CVS and Move the Masses.
Women that Kyra supports are already feeling the benefits of the Project's work. One woman who received emergency counselling said, "I was feeling suicidal, but now feel stronger and know I will get through this".
Yvonne Copley, CEO of Kyra Women's Project, said;
We are delighted to have received support from the National Emergencies Trust via the Two Ridings Community Foundation. This has enabled us to offer emergency counselling to some of our most vulnerable members - women who otherwise would have remained isolated through this challenging time."
To speak to Yvonne Copley, please contact NET@Teneo.com