Covid-19 Support Fund becomes a Founding Partner in Business in the Community's National Business Response Network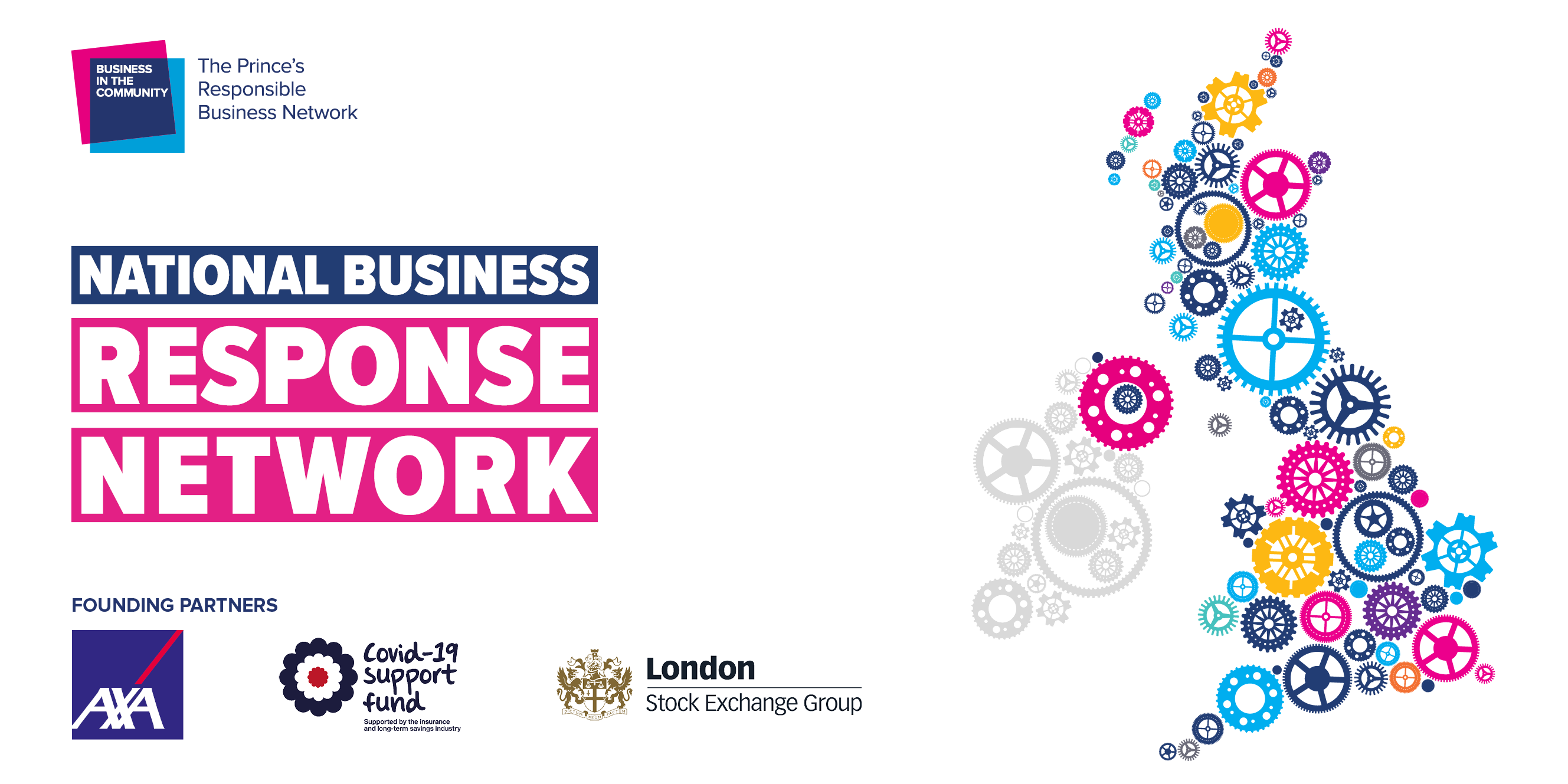 The Covid-19 Support Fund, an initiative by the insurance and long-term savings industry, has invested £2.5m into the National Business Response Network (NBRN), joining London Stock Exchange Group and others as founding partners. The Covid-19 Support Fund is supported by members of the Association of British Insurers (ABI), British Insurance Brokers' Association (BIBA), Lloyd's, The London Market Group (LMG) and the International Underwriting Association (IUA).
The NBRN is a Business in the Community initiative linking business resources to community needs arising from the pandemic in the right place, at the right time. To date, more than 1,700 requests for help have been matched with business support by the NBRN, benefiting millions of people.
Donations from founding and supporting partners support the acceleration of the efforts in this time of need and also provide help in the form of professional skills. The partnerships allow employees from across the country to contribute by using their skills and time to support local communities.
The NBRN focuses its activity on four key areas to help communities navigate their way through the coronavirus pandemic:
Food: Ensuring people have continued access to food
Technology: Support to enable children to continue learning, and older people to stay connected to families
Community support: Support to vulnerable groups and older people to enable continued access to food, healthcare, social interaction and other essentials
Small businesses: Creating resources with advice and practical tools specifically for small businesses; providing business continuity and wellbeing support through mentoring for small businesses
Recent examples of community needs matched with business offers of support:
Children in low-income families are struggling to learn from home, and risk being left behind. With libraries closed across the country, access to computers and the internet is difficult. BP responded by recycling 100 laptops to help children keep learning. 
People facing homelessness have been hit especially hard from this outbreak. With internet access being essential for accessing vital services, Tesco responded by donating nearly 800 mobile phones, preloaded with SIMs to 12 charities across the UK. 
Throughout the pandemic, pressure on food banks has mounted as more and more people face food insecurity and have become reliant on their services. The NBRN connected LNER, which donated 10,000 sandwiches each week for the past 10 weeks, with organisations like FareShare which are helping keep people across the UK fed. 
With schools closed, children that cannot access the internet at home are at risk of missing out on vital lessons, the ability to complete homework and to see their friends. The NBRN secured the support of the John Laing Charitable Trust which donated £6,000. The money was used by schools across the West Midlands for MiFi devices and stationery packs to ensure children could continue receiving their education.
About the National Business Response Network
Business in the Community's National Business Response Network links business resources to community needs in the right place, at the right time. Through an online platform, the NBRN shares what communities need and through Business in the Community's vast regional and local connections with businesses and leaders on the ground, these are matched with donations and support. www.businessresponsecovid.org.uk
About Business in the Community 
Business in the community is the oldest and largest business-led membership organisation dedicated to responsible business and were created nearly 40 years ago by HRH The Prince of Wales to champion responsible business. 
BITC seek to inspire, engage and challenge members and we mobilise that collective strength as a force for good in society to: 
Develop a skilled and inclusive workforce for today and tomorrow;
Build thriving communities where people want to live and work;
Innovate to sustain and repair our planet.
Amanda Mackenzie OBE, Chief Executive of Business in the Community, said:
The National Business Response Network brings the immense power of responsible businesses to the doorsteps of those in need in our communities. We are extremely excited to have the support of the Covid-19 Support Fund as a founding partner as we scale the Network.
"Our successes over the last few months mean that we know what communities need as they battle the impact of Covid-19 and the subsequent economic fall out on their towns and cities. We also know how vital business support is – and how important it is to get it to the right place at the right time. If your business can offer support, get in touch."
Yvonne Braun, Director of Policy, Long-Term Savings and Protection at the Association of British Insurers, said:
Our sector set up the Covid-19 Support Fund to help those hardest hit by the crisis and BITC's National Business Response Network is connecting businesses who can help on the ground with vulnerable communities where help is most needed.
"We're delighted to become a founding partner of the Network and look forward to working with them on this fantastic initiative."