Hardest hit communities to receive £40m as Covid-19 Support Fund and CAF partner with DCMS
The Charities Aid Foundation (CAF) and the Covid-19 Support Fund, established by the insurance and long-term savings industry, have teamed up with the Department for Digital, Culture, Media and Sport (DCMS) to deliver £40m worth of assistance to charitable organisations in England.
The new partnership will support those communities that have been hardest hit by Covid-19 and brings together £20m from the Covid-19 Support Fund with £20m in matched funds from DCMS, as part of the Government's pledge to assist charitable organisations struggling with a collapse in income owing to the pandemic.
This new partnership will help people living in deprived areas, organisations supporting BAME communities, and people with disabilities through hundreds of unrestricted grants to charitable organisations. The first tranche of payments will be made before the end of March 2021.
The Charities Aid Foundation (CAF) will invite organisations across England with a clear charitable purpose to apply for funds that can be spent on everyday expenses to keep their doors open or can go towards specific programmes that they plan to deliver in the coming months.
Following this initial stage, the fund will then shift its focus to helping smaller charitable organisations to build back better and ensure they have the resources they need to be best able to adapt and withstand any future economic shocks, recover from the pandemic and strengthen their leadership position in their respective communities.
The match-funding from DCMS for the project was announced by Culture Secretrary, Oliver Dowden,  alongside nineteen philanthropists, charitable funders and foundations – whose campaigns have raised millions for the most vulnerable since the coronavirus pandemic struck and who have received a share of £85 million to double their donations to good causes.
Commenting on the announcement, the Culture Secretary said; 
I'm delighted to be working alongside some of the country's specialist funders and philanthropists to double the money reaching incredibly worthy causes, benefiting as many people as possible.

Whether that's helping families to provide nutritious meals, using innovative tech solutions to reach the most vulnerable or supporting the mental health of our young people, it is vital we continue to do all we can to support our communities in the months ahead.

This important match fund is part of the £750 million government investment to back charities during the pandemic so they can continue to do their vital work and help those most in need.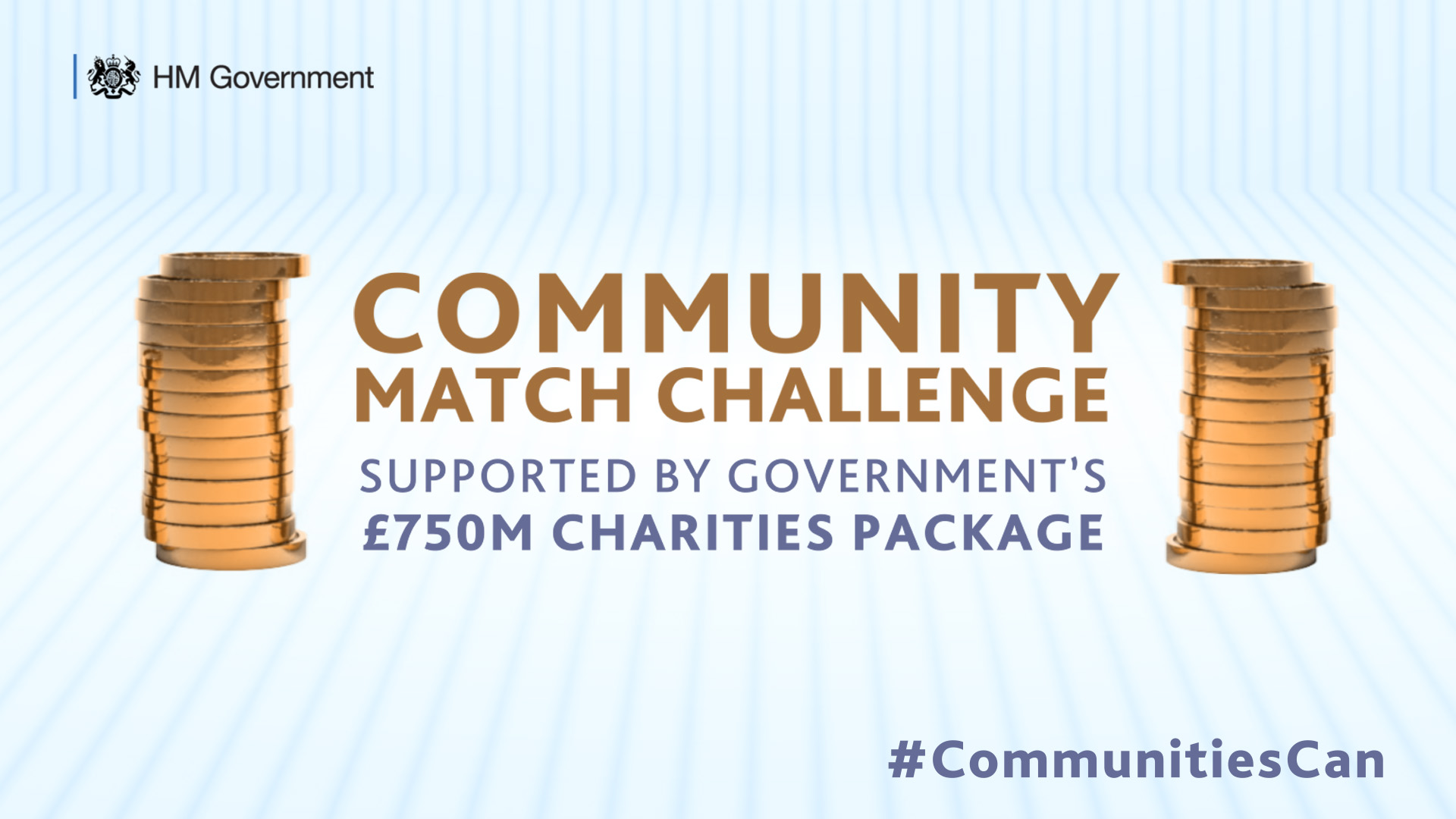 Sir John Low, Chief Executive of CAF, said:
We are once again proud to be a part of this effort on the part of the insurance and long-term savings industry to explore every possible avenue to ensure that vital funds reach charities and the people they help everyday.

The Government's funding initiative demonstrates the power of match funding to help us get vital support to the corners of the country and the communities where it is needed the most."
Tulsi Naidu, Chair of the Covid-19 Support Fund Governance Committee, said:
The Covid-19 Support Fund was established by the insurance and long-term savings industry as collectively we wanted to find a way to help those hardest hit by the pandemic.

This partnership with CAF is a fantastic way to expedite help to charitable organisations who may otherwise be struggling for income, and we're grateful to DCMS for their generous match funding donation."