Mhairi Sharp, CEO of the National Emergencies Trust spoke to us about the projects already made possible thanks to the Covid-19 Support Fund.
What has been the impact of the Covid-19 crisis on the people and communities you support?
Covid-19 has changed people's lives in ways that none of us could ever have fully anticipated. Tragically, many have lost their lives or have had their physical health affected for the long term. Others have lost their livelihoods or are feeling incredibly anxious about the year ahead, and many have found the isolation and uncertainty that comes with social distancing measures extremely hard to bear.
How has the grant from the Covid-19 Support Fund helped you to support these communities?
The grant from the Covid-19 Support Fund has supported the incredible efforts of grassroots local charities, and national charities, who are working right at the frontline in their communities.
Big or small, these organisations have had to transform their services almost overnight so that they can still offer the same support, compassion and connection from a safe social distance. A good example is Yo Yo's Kidz Club in Llanelli, Wales which supports children with special educational needs, whose wonderful team has used funding to take its club online.
Many charities have also set up totally new services to respond to specific challenges created by the pandemic. For instance, Barnado's has launched 'Boloh', a Black, Asian and Minority Ethnic family Covid-19 helpline – and the first of its kind.
Our latest research has found that one in eight Brits have had to rely on charity since the pandemic hit, and half of those who now use charity services never thought they would need to. Have the organisations you support noticed more demand for services?
Yes, this has been the case across the board, and our grants data tells a clear story of a sector facing unparalleled and growing levels of demand.
The helplines run by some of our national partners have seen calls surge by as much as 300% since the start of the pandemic. While at a local level, groups like the Manningham Project in Leeds, which has been providing debt, immigration and housing advice for nearly 50 years, is using its NET grant, funded by the Covid-19 Support Fund, to respond to unprecedented levels of need.
Our research also showed that mental health support has been the most in-demand charity service since the pandemic began. Has the Covid-19 Support Fund grant been used to support any mental health charities?
Absolutely. More than a third of the grassroots groups we've supported through local community foundations have used funding to support local people's mental health and wellbeing, with everything from bereavement counselling, to suicide prevention helplines to befriending initiatives.
The Hummingboard Project, which operates in Northern Ireland, used their grant to launch a new service to support and empower the community's emotional health. In Scotland, Amma Birth Companions were able to purchase equipment that allows them to deliver virtual support to vulnerable new mothers in Glasgow. Being able to continue to offer mental health support and reduce their sense of isolation at such a significant time in their lives is vital.
How do you personally feel charities have stepped up during this crisis to support vulnerable people and communities?
Every person working in a charity in the UK will have been facing their own personal challenges this year, yet they have continued to put others' needs before their own. Their organisations have had to contend with all manner of changes, but through all of this they have done their level best to make sure that the people that their communities continue to be cared for.
The NET is very proud of what we have been able to achieve through our Coronavirus Appeal but it is the charities working right at the frontline who are achieving the impossible. They are our inspiration.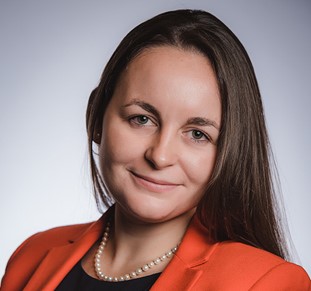 The NET is very proud of what we have been able to achieve through our Coronavirus Appeal but it is the charities working right at the frontline who are achieving the impossible.

They are our inspiration."
Mhairi Sharp, CEO, National Emergencies Trust